From: 
Sagar Bansal
Where:
New Delhi, India
What does "
Accountable Security
" means to you
..?
For everyone, it's
different
…


For some of you, you're in a job that you hate, and you're trying to get out.
For others,
you are freshers and trying to make money..
. but you're not getting enough opportunities to prove yourself not sure why
…
Before I share with you MY GOAL with '
Accountable Security Skills'
for you let me share the whole story…
"How am I ever going to get Make Real Money Which They Say Is Possible?"
My name is Sagar Bansal, and I'm a Renowned InfoSec Expert…
Yes, I'm that person on internet who is known as the "Highest Paid Accountable InfoSec Mentor" and have been an International Best Selling Author Since 2017…
Every day, I see between 100-200 new people signup to my Training Courses, to enter in this security market… hoping to turn their dreams into a reality…
Many make it… As you can see in the images below.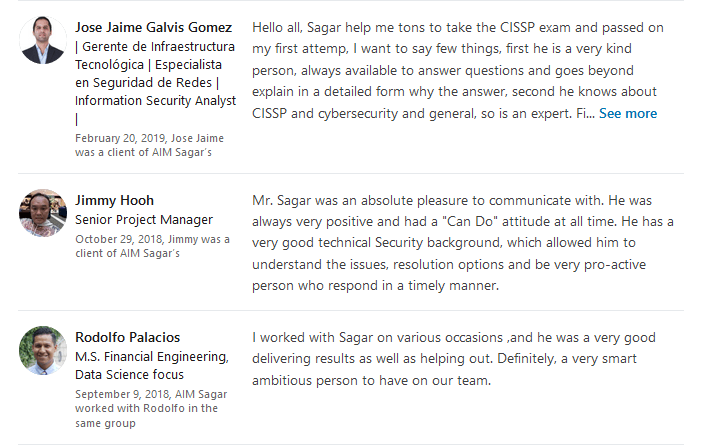 I mentor people for true success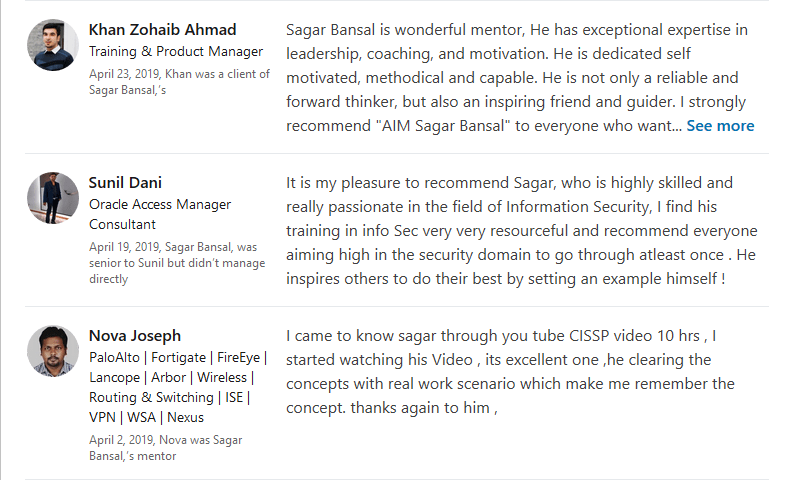 I empower people with scalable skills.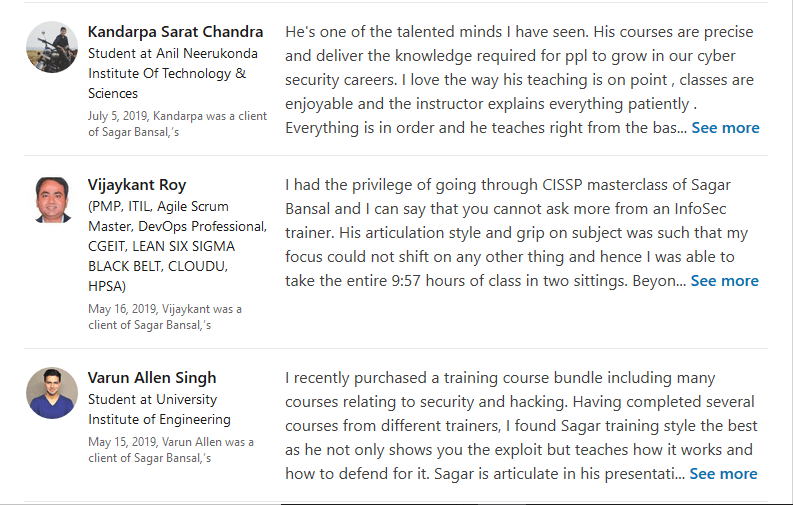 I influence people to take action
But many don't.
A Lot of People Don't know that this October 2019, I Sent An Email To My Email List Of 32000+ Students…
and I asked all of them…
"Hey <Student Name Here>
How Can I Help You…
What's The Major Problem You Are facing…?
Why You Are Not Able To Grow Faster In Information Security?


~ Sagar Bansal
I wanted to know EXACTLY what Shall I do to Help Those Students!
• Don't they have enough knowledge?
• Do they have some fears?
• Are they lacking something?
…Knowledge, Time, Effort. and so on.
At first I was nervous to send the email… but anyhow I need to do this!.
Over the next few days, the responses started to pour in from few of my students telling me their stories about why THEY were in that exact spot…
Experience, Knowledge, Money, Time, Effort, Perception, Anxiety and then detailing EXACTLY what they need, A step by step process!
These were not quick emails replies they sent back to me, but detailed pain points!
Everyone who has ever wanted to Make Money in InfoSec…
Needs Accountable Security Skills!
Accountable Security Skills Involves Advance Penetration Testing And InfoSec Management At The Same Time!
First I planned of making a program and selling this at $12,697 or may be even more price… 
But because I knew that if I did this, the people who needed this MOST, wouldn't be able to afford it.
And I thought the unthinkable…
I will Sell It FOR FREE!
Just Help Me To Cover The Teaching Costs